What Are Patients Saying?
""My bite is comfortable, they look amazing. I'm thrilled!" -O.M.
"And your nose works :)" - Dr.M
8/21/23
"Amazing work by Dr Maruko. She is very professional, efficient and knowledgeable. I am an adult and I needed an orthodontist that would be able to move my teeth properly without damage and after very short years, I'm almost done!" - E. R.
"Dr. Maruko has an excellence for detail." 8/12/2023
"Great visit! Got everything done quickly and efficiently. A+." -E.A., 8/8/2023
at the Treatment Conference: "I didn't know so much goes into this." - F.J., 4/18/22
"We have been coming to Dr. Maruko for many years and absolutely love her and the staff. They are professional and do so much to make the kids comfortable and their experience enjoyable. The results are amazing as well." - Michelle G.
"👏👏 Bravo Dr Maruko! Beautifully done! " - Dr. V.O., 10/5/22
"Wow! Thank you so much." - T.H., 12/6/22
"I can floss all my teeth and my cleanings are easier. It's worth it." - K.H. 7/19/2022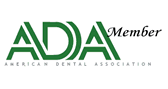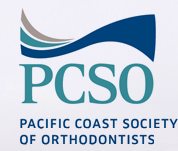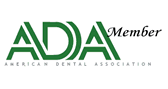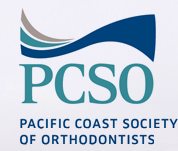 Dr. Evelyn Y. Maruko D.M.D., M.S., M.P.H
Orthodontic Specialist with a passion for total health and confidence
​
Doctor Maruko combines thirty years of orthodontic experience and a lifetime interest in health and wellness for a truly beautiful smile.
​​​
Dr. Maruko is a graduate of Harvard University, earning both her doctorate in Dentistry where she received the Grace Milliken Award for Outstanding Research and an additional Masters Degree in Public Health.
​
She did her orthodontic training at Northwestern University finishing with a Masters Science Degree and Certificate in Orthodontics.
Believing that one's learning and growth should never stop, she has completed additional training on airway issues that affect people of all ages and spans more five disciplines of health. It's complex, takes collaboration with other health care providers and that's why she loves it.
​​
​
Education:
​​
Harvard University Dental School: Doctorate
Awarded: Grace Milliken Award for Outstanding Research

Published in Cleft Palate Journal
​
Harvard University, School of Public Health: Master's Of Science Degree
​
Northwestern University, Orthodontics: Master's of Science Degree
​​
University of Southern California: B.S. in Psychobiology, Honors major
​
Thematic Option: Honors General Education Program

Cambridge University, England: International Studies Program

USC Helenes: President

Graduated with Honors: Order of Troy for Unique and Outstanding Leadership
​
Recent Courses and Continuing Education:
​
* Pitts 21 Comprehensive Course
* Airway Mini Residency
* Certified: Obstructive Sleep Apnea Management
​
* ALF Fundamentals
​
* Sleep Education Consortium 2020
​​
* Sleep Disorders in the Pediatric Population: Airway management
​
​
Professional Activities
Memberships:
White Memorial Craniofacial Pain TMJ Clinic
​
As well as:
​
ON a personal note...
​
Dr. Maruko had airway issues as a child. Her background in dance, helps her understand her role as an orthodontist to create beautiful smiles in the bigger context of health, in a more holistic and comprehensive way, that integrates physiology, psychology, and human expression.
​​
She is a certified Jungian Life Coach with special interest dreams. Knowing the importance of sleep and dreams, she is passionate about orthodontics being a part of bigger picture of better breathing and sleep.
​